THE MONO AWARDS: THE JUDGES
The following super-talented photographers comprise the Mono Awards judging panel in 2023.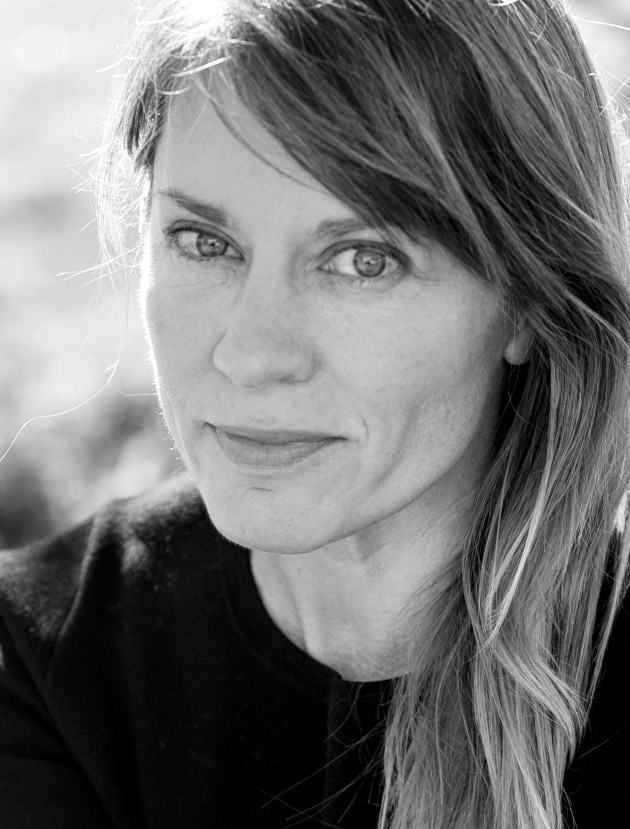 Andrea Bruce
Andrea Bruce is a documentary photographer whose work focuses on ideas of democracy and people living in the aftermath of war. She often concentrates on the social issues that are sometimes ignored and often ignited in war's wake.
Her clients include National Geographic and The New York Times as well as many publications around the globe. Andrea was a 2016 Nieman Fellow at Harvard University where she studied political theory. She is the creator of Down in the County, a weekly newsletter serving Pamlico County, NC. 
She started working in Iraq in 2003, bringing a local reporter's knack for intimacy and community focus to the lives of Iraqis and the US military. For eight years she worked as a staff photographer for The Washington Post, where she originated and authored a weekly column called "Unseen Iraq." She also worked at The Concord Monitor and The St. Petersburg Times after graduating from The University of North Carolina at Chapel Hill in 1995. She is now a member/ owner of the photo agency NOOR. 
In 2011, she was an Alicia Patterson Fellow and in 2019 she was a CatchLight Fellow and a National Geographic Explorer. Her awards include the 2018 IWMF Anja Niedringhaus award, a 2014 World Press Photo 2nd prize for Daily Life and the inaugural Chris Hondros Fund Award in 2012 for the "commitment, willingness and sacrifice shown in her work." She has been named Photographer of the Year four times by the WHNPA, received several awards from the Pictures of the Year International contest, including the 2017 Environmental Vision Award, and was awarded the prestigious John Faber Award from the Overseas Press Club in New York. 
Currently, she is based in North Carolina, is the author of the weekly newsletter, "Down in the County", teaches for New York University's Arthur L. Carter Journalism Institute is in the process of getting her MFA from the School of the Art Institute Chicago.
Justine Ellis
Justine Ellis is a publisher and photographer from Melbourne. She is the co-director of Perimeter Books, Perimeter Editions and Perimeter Distribution, and was the co-editor of Composite Journal.
She has published, edited and art-directed more than seventy books on Australian and international photographers, artists and illustrators, and has worked as a photographer in creative, editorial, commercial and architectural contexts.
She was on the curatorial committee for Volume: Another Art Book Fair, presented by Artspace Sydney, Perimeter Books and Printed Matter Inc. in 2015 and 2017, and is a co-founder and juror for the Perimeter Small Book Prize and the PHOTO x Perimeter International Photobook Prize. She has undertaken written and photographic contributions for various publications, and has delivered talks and lectures at various universities, institutions and international art book fairs.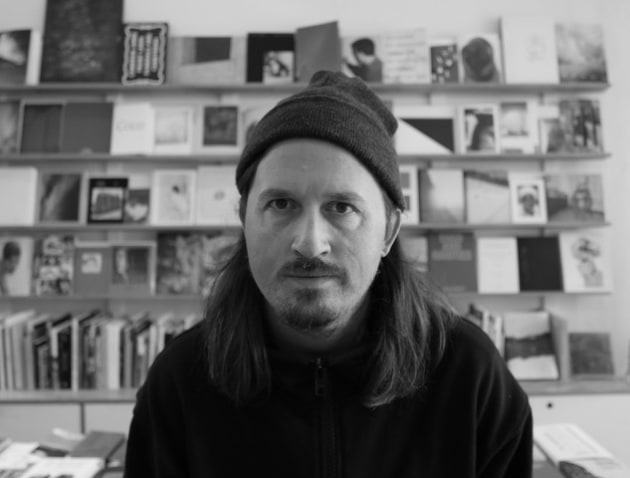 Dan Rule
Dan Rule is a publisher, writer and editor from Melbourne. He is the co-director of Perimeter Books, Perimeter Distribution and Perimeter Editions, for which he has published, edited and written for upward of seventy books on contemporary photographers and artists from around the world. 
Dan was a longstanding visual art critic for Melbourne newspaper The Saturday Age, a design and architecture columnist for The Age, the former editor and editor-at-large of Vault magazine, and the former co-editor of Composite Journal.
In a career spanning more than twenty years, he has published more than three thousand articles, reviews and interviews on art, photography design, and culture more widely for publications internationally, including major critical writing commissions for institutions including the National Gallery of Victoria, Art Gallery of New South Wales, Camera Austria, Centre for Contemporary Photography, Australian Centre for Photography, and others.
He is a co-founder and juror for the Perimeter Small Book Prize and the PHOTO x Perimeter International Photobook Prize, and regularly lectures on the intersection of writing, photography and publishing as part of the PSC MFA program and at various universities and institutions.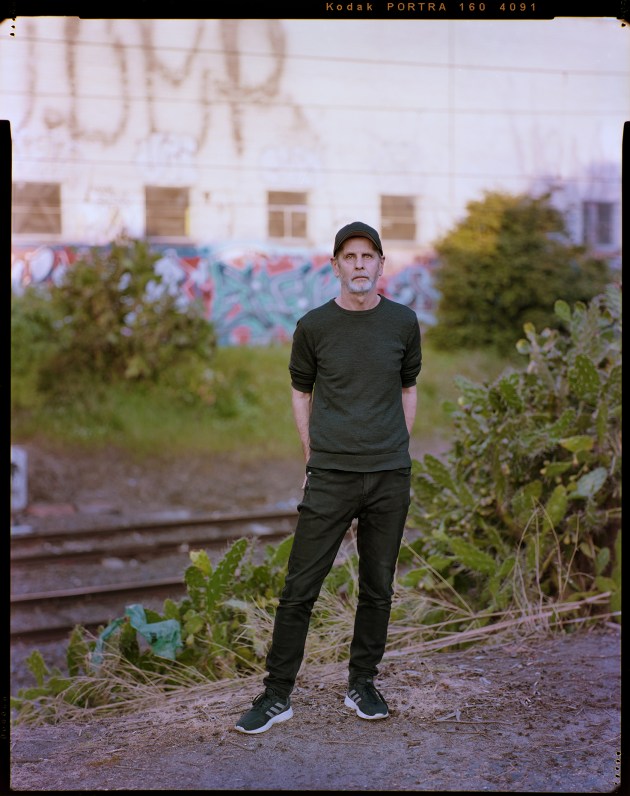 Chris Budgeon
Chris Budgeon is a Canadian born, Australian based photographic artist seeking to present visual imagery as a unique voice of figurative language. 
Early encounters with image makers like Mary Ellen Mark, Yousuf Karsh and Satyajit Ray helped shape his practice towards the acute observation of the human condition, a theme which he continues to pursue to this day. 
Over 30 years of photographic practice have lead to multiple inclusions in awards, exhibitions and annuals like the Taylor Wessing Award, Moran Photographic Award, Olive Cotton Award, HeadOn, Martin Kantor Award, Ulrich and Schubert Award, Iris Award, Percival Award, Bowness Award, Graphis and ComArts Photographic Annuals. 
Highlights include nine times selection into Lurzer's Archive Top 200 Advertising Photographers Worldwide, and being an Australian National Portrait Prize Finalist seven times. 
Meg Hewitt
Meg Hewitt was born in 1973 in Sydney, and formally studied sculpture, painting and temporal media. She took up photography in 2010 and since then has been selected as a finalist in the Moran Prize for Contemporary Photography, the Head On Prize, the Lensculture Street Photography Awards and the Maggie Diaz Photography Prize for Women as well as being awarded a gold medal from the Tokyo International Foto Competition 2018 and a silver medal from the Prix de la Photographie, Paris, 2016.
In 2017 she was named fringe artist of the year at the Ballarat International Foto Biennale and highly commended in the Australian Photobook of the Year awards for her monograph 'Tokyo is Yours'. Meg was founding director of 10x8 Gallery and is currently Event Producer for Ballarat Foto Biennale, she is a member of the Australian photo collective Oculi and international street photography collective UP.
Jay Collier
Jay Collier is a renowned nature and wildlife photographer as well as educator and tour guide from Melbourne.  
With a long standing career in the Australian photographic industry, Jay is well known amongst the industry's finest photographers from his time working at Canon Australia from 2006 to 2020 both as the manger of Canon Professional Services (CPS) and also heading up the Canon Collective team in Victoria.  
Jay has also managed Nikon Professional Services (NPS) as well as working for Olympus and a Kodak earlier in his career. 
Jay is best known for his working as a wildlife photographer and photo safari guide having hosted guests all over Africa since 2004 as well as other destinations such as Antarctica, Patagonia and several locations across Australia through his photo tour company.
Jay also pioneered the first dedicated aerial photography tour company in Lake Eyre hosting guests on open door aerial landscape photography tours.
Aside from his work as a nature photographer, Jay also works as a photographer shooting for corporate clients both in the studio and on location and has also been a prominent photographer in the Australian music industry since 1999 working with many major artists and publications worldwide. 
Alex Cearns OAM
Dogs Today Magazine in the United Kingdom called Perth-based photographer Alex Cearns "One of our greatest dog photographers in the world." Cearns is the Creative Director of Houndstooth Studio based in Perth, Australia, and specialises in capturing portraits that convey the intrinsic character of her animal subjects.

She photographs for engaged pet lovers, corporate brands in Australia, the USA, and the UK, and for around 40 Australian and International animal charities and conservation organisations. Her images have been published extensively across international media, in books, magazines, billboards and advertising campaigns.

Cearns is the recipient of over 350 awards for photography, business, and philanthropy and in 2019 was awarded an Order Of Australia for services to animal charities through photography. Inspiring others with her joy of working with animals, her philanthropy and passionate advocacy for animal rescue has earned her high regard among Australia's animal lovers and a strong following on social media. She is an ambassador for Tamron, Profoto, BenQ, and Spider Holster, and is considered an influencer in photography, business, and pet industry communities.
She regularly judges photography competitions and presents at events. Cearns lives with her partner, two rescue dogs, and rescue cat in Perth, Western Australia.

WEBSITE | INSTAGRAM
Matt Palmer – MPhotog MNZIPP (Dist.)
Matt Palmer is a specialist landscape photographer and co-owns the Alpine Light Gallery featuring photographic art in Bright, Victoria.
Starting out in live music photography almost 25 years ago, Palmer has experience in multiple genres including portraiture, wedding, sports, documentary, and landscape photography.
Passionate about storytelling through imagery, his series on Tasmanian fire impacts helped him receive 2019 Australian Professional Photographer of the Year and Landscape photography awards.
 
Anthony McKee
Anthony McKee is a Melbourne-based writer and social documentary photographer. In 2014, he was named AIPP Australian Documentary Photographer of the Year. He has also won awards for his landscape photography. He has judged professional and amateur photography awards on both sides of the Tasman and in 2013 was made an Honorary Fellow of the NZIPP for his services to photography. He is a regular contributor to Australian Photography magazine.

WEBSITE
William Long
Photographer, Speaker, Mentor, and Educator, William Long is arguably one of Australia's most reputable, successful, and technically diverse professional photographers. In addition to winning numerous national and international professional awards across multiple photographic categories, he has been recognised for his excellence in photography with Fellowships from the New Zealand Institute of Professional Photography (NZIPP), British Institute of Professional Photography (BIPP), and the Royal Photographic Society (RPS). He is also an Honorary Life Member of the Australian Institute of Professional Photography (AIPP).

Long continues to use his talent to educate, guide, and inspire other photographers at every level, both locally and worldwide, through his mentoring programs, workshops, and online groups. He is also the Founder and Managing Director of PhotoWatchDog, a private industry advocacy concern group that lobbies companies, governments, organisations, and individuals who produce photographic competitions to establish fair terms and conditions for all entrants.
Mike Langford
Mike is a New Zealand born, multi-award winning international landscape and travel photographer. He has been a professional photographer for over 35 years and an International Awards judge and lecturer for 25 years.
Mike's passion is travel/Landscape photography and travel book publishing, with over 26 books to his name. He is a Canon Master, Grand Master and Fellow of the Australian Institute of Professional Photography (AIPP) and a Grand Master and Honorary Fellow and Life Member of the New Zealand Institute of Professional Photography (NZIPP). He is also an EIZO ambassador.
Formerly based in Queenstown he now lives in Twizel, near Mount Cook, South Island, New Zealand.
Mike Langford is a director of the Creative Photography Workshops and Photo Safari with his wife Jackie Ranken.
Jackie Ranken
Jackie Ranken is an Australian born, multi-award winning landscape art photographer now living in New Zealand. She has over thirty five years' experience within the visual arts and has been an international awards judge since 2002.
She learnt her craft by working within the photographic industry as a darkroom technician, freelance and sports photographer, wedding photographer, commercial photographer and photojournalist. In 1996 after gaining her Associate Diploma in Fine Arts she began working as a teacher of 'Fine art' photography.
 She combines her art practice with teaching and is a presenter in workshops and seminars internationally. Exhibiting and instructing nationally and internationally. Her passion is the creation of multi-layered narratives via in camera multiple exposures and intentional movement.
She is a Grand Master of both the Australian Institute of Professional Photography and the New Zealand Institute of Professional Photography. A Canon Master and EIZO Global Ambassador.